Goldi looked at this picture in silence.
"What do you see?" I asked.
"Santa and the baby Jesus," she answers.
"What is he doing? I ask.
"He's being  quiet."
"Why?" I ask.
Goldi is silent and I am too.  Asking Goldi  any sort of "Why?" is like asking her to hold a star from the sky in the palm of her hand.
If only to climb inside her mind and hear the voices that hide inside.   Lord, I pray,  if Santa kneels at the manger bed of Jesus, may Goldi know there's something far more wonderful in the present of little baby than in one giant  Santa Sack.
Goldi isn't fond of Santa. In fact, she  wants Mrs. Claus to come instead.  Santa can have a cheeseburger at the corner Fast Food while he waits.
And this is what Mrs. Claus should bring as she quietly enters through the front door.
This is part of the truth of Goldi's Christmas. It is something she can hold in the palm of her hand.
Our meager efforts to reveal the real truth have  involved putting the  Story of Stories to life with living room performances. Goldi dances around in angels wings like a ballerina and sings with good vibrato-
"Gloria in exceleses Deo!"
She gives it all she's got at each performance. And now,  the "I  know the story already!" maybe  mustering up in a scream inside of her. It will be a fight to tell yet one more time.
The checklist is mostly complete and Goldi asks,
"Is it Christmas yet?"
We've been doing Christmas since November 30. At least all the must do's : Tree, decorating, Christmas cookies, wish list, school music program, shopping…..
"It's Christmas Time now." I answer.
Goldi gazes away. To her, Christmas may be  just a picture frame moment when her eyes gaze upon the big surprise at the foot of the Christmas tree.  This  familiar  memory of past Christmases holds a piece of her heart, all  the whole year through.
Lord, please help Goldi, wild with imagination, to see  the miracle beyond and hold that in her heart. 
The miracle of heaven opening up.
The miracle of a light shining brighter than any other light.
That Jesus came and dwelt among us.
Help her to hold that miracle in the palm of her hand. 
To  understand that  because of Jesus, we can have 
life forever. 
 and not life ending. 
Only You can bring this close for her to grasp and hold  in the palm of her hand. 
Last year, on Christmas Eve we each cut our a red paper heart.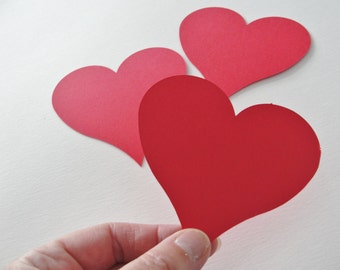 We decorated it and wrote a love letter to God. Goldi's wrote:
Dear God,
Thank you for coming.
I hope you have a Merry Christmas.
We lay them before the Christmas Tree on Christmas Eve before we went to bed.
While Mrs Claus ( and Santa) came , I wrote a note in sparkly gold marker,
Dear Goldi,
I love you so much. I made you amazing just like me. 
I talk about you all the time in Heaven. 
Love, Jesus
Attached to the note was a golden, sparkley heart:
I took away Goldi's heart and replaced it with the gold one  under the tree in front of the presents– To be sure that she saw it first.  Right now, it's our Christmas Tradition while the kids have childlike faith.
Lord, this Christmas, , help Goldi to hold the sparkle and golden Truth of Love You gave, in the palm of her hand.